"The audience were in rapturous laughter, transfixed on your routine."
Engineers Australia
"Your comedic skills had everyone in tears. The references you made to the Honda staff were clever and hilarious."
Honda
"Graeme was brilliant. At a function for an important client of the firm, Graeme's speech managed to break the ice and reduce the formality of the occasion."
Gadens Lawyers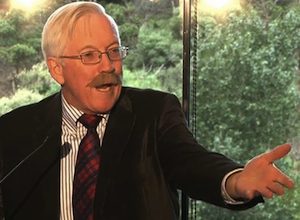 From a German grocery guru or a British technology consultant to a French wine expert or your new American CEO, I can become any 'expert' you like, and fool any audience you care to provide. Just watch their faces as the guru's credibility gets stretched to breaking point.
While a hoax speech is often used for pure entertainment, you can also use it to explore topical or controversial issues from different and unusual angles, and really play with the perceptions of your audience.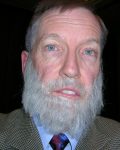 Go to the video and audio clips on this page, to take in some snippets from my hoaxes.
During an event such as a Gala Dinner or Awards Night, a hoax speech can be combined with a Master of Ceremonies role, to create a Hoax MC. Or I can blend a hoax with a genuine creativity keynote, through my unique presentation, 'Uncork your Creative Genie.'
"Absolutely hilarious and hit just the right note after a very heavy day of discussing future technologies."
Department of Primary Industries
"It was a great evening and the feed back has been extremely positive … the talk of the day was the German Professor at the dinner!"
Local Government Association of Tasmania
"Graeme's performance at our recent black tie event during Cox Plate week was simply sensational. His portrayal of a leading American racing identity was riveting and hysterical. The general feeling was that Graeme's speech was one of the funniest things they had ever heard."
Moonee Valley Racing Club
"Magnificent job … as Dr George Connor from the World Business Council on Sustainable Development, the audience was caught completely by surprise. The speech broke the ice for many attendees who seemed much more relaxed and enthusiastic about meeting people and exchanging views the following day."
National Action Plan for Salinity and Water Quality
"Graeme managed to convince many of the fodder industry experts of his supposed knowledge and this was intermingled with some witty concepts … and provided a nice soft sell message for Integrated Packaging. The audience was completely enthralled and in stiches with hearty belly laughs."
Integrated Packaging
"In his speech he nailed that fine balance between delivering serious and inspiring messages to the audience, and keeping the laughs coming! Our audience was a truly international delegation, with representatives from the UK and Europe, Asia and Australasia, Africa, and the Americas. Graeme Bowman's humour was well tuned and appropriate to such an audience, consistently raising laughs throughout the delegation."
Computational Fluid Dynamics Conference
Now listen to a few audio clips taken from my hoaxes: