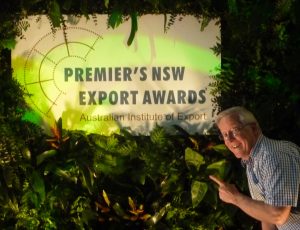 "His dual role as MC and entertainer managed to retain the interest of hundreds of staff. He delivered five times in five weeks, without missing a beat."
Elders
"You brought out the best in the senior executives you interviewed on stage. The interview with our new Managing Director was particularly important, and added a great deal of value, as it was the first time many of the audience had seen him."
Lucent Technologies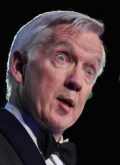 I've had a lot of fun over the years as a Master of Ceremonies and Facilitator for conferences, launches, awards presentations and special events. It's all about helping you achieve the business goals you've set for the event, while keeping your people awake, engaged and focused.
From facilitating serious discussions about controversial issues, or running a creative thinking workshop, right through to serving as a light-hearted MC at a Gala Dinner, I can help you get the results you want.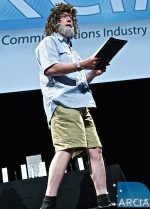 I pride myself on being able to switch from funny to formal and back again, as the mood and nature of the event require. For example, at a Gala Dinner or Awards Night, my first appearance is often in a crumpled shirt and shorts, as David Attenborough's long lost brother, Bruce, who delivers a hilarious routine about the evolution of your organisation.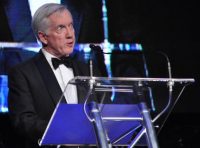 But a few minutes later, I'm back on stage, dressed in a suit. Most importantly, I treat the formal part of my MC role with restraint. This means that if I'm introducing a VIP, I do it respectfully. And if I have a role to play during an awards presentation, I know that the award winners are the heroes. (The last thing you want at this time is an MC who makes fun of the winners or sponsors.)
By the way, a Master of Ceremonies role can be combined with a Hoax Speech, to create a Hoax MC. (Scroll down for more information.)
"You proved to be a very big hit – from the hoax Frenchman, to the MC work, and to the AC-DC close. You had clearly researched our business well and gave the conference a huge dose of energy at the right moments."
Frucor Beverages
"A very big thank you for the superb job you undertook as MC of our Gala Dinner. It is the first time for many years the night has run according to the agenda, and the entertainment you provided was priceless."
Facilities Management Association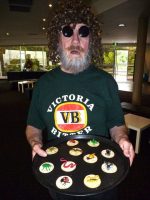 At many evening events, my first appearance is during pre-dinner drinks as a bogus waiter, who is actually the venue's 'gardener', hastily brought in to help out as catering is short on staff. He circulates with a tray of (fake) bush-tucker sourced from the garden. The aim of this role is to serve as a light-hearted, welcoming ice-breaker, and I mainly interact with individuals or couples who are by themselves and seem a little 'left out'. Some friendly banter quickly puts them at ease.
At a lengthy conference, what people need most, in between business presentations, is a mental or physical breather. I can provide that through short humorous routines and stretch breaks.
For such conferences, I can also:
Help you design an engaging agenda
Weave together the event's various themes and messages
Manage a panel discussion or open forum
Interview senior executives on stage
Extract inspiring case studies from audience members
Facilitate a workshop to open delegates' minds and explore future possibilities.
Transform into a Devil's Advocate Character, in order to raise a controversial issue in a dramatic or humorous manner
Also, when appearing in the role of MC or Facilitator, I'm sometimes asked to contribute in other areas eg as a Speech Writer, Presentation Skills Coach or Keynote Speaker.
Oh, and if your audience is staying at a luxury hotel, I may show my quick and quirky video, 'Hotel Etiquette', to ensure they know how to behave. (Watch it now!)
"Thank you for an amazing performance. You certainly helped to pull a very challenging afternoon into a successful event, ensuring the message was well received. Your evening component was thoroughly enjoyed, with many commenting after the event on how entertaining your various acts were, and the professionalism of the MC'ing."
ANZ Rural Banking
"It was terribly important that we had an MC that could carry the evening, with such a diverse range of industries represented. You did brilliantly."
Australian Institute of Project Management
"Project Meridian recently finished a large-scale systems implementation. The project team wanted a facilitator to host an entertaining debrief that would give the project team members time to reflect and unwind. Graeme opened the event pretending to be an international guest and tricked the audience into thinking there was a new project they'd all need to be involved in. It was a hilarious ice breaker that had everyone talking for days. Graeme then facilitated the event by using interesting and humorous activities which by the end of the event had everyone sharing their experiences. Graeme had not been given a lot of information to work with and we were very impressed at how he still managed to understand the needs of the group and apply his facilitation skills to achieve our objectives."
Housing NSW
Hoax MC
The Master of Ceremonies and Guest Speaker for your event is an English or American gentleman with an ordinary name like George Connor, who has two main attributes:
He is a very experienced MC
It just so happens he also has a strong background in your industry
As MC, he is very professional, respectful and energetic, with a good sense of humour.
George's professionalism and credibility are also obvious during the first few minutes of his after dinner speech. But gradually that credibility gets stretched to breaking point, as his presentation goes off on all sort of tangents. And some of his ideas and opinions don't seem to stack up.
The result is that, for most of George's speech, the audience is roaring with laughter. To hear some of that laughter right now, listen to the audio clips below and watch the video clip.
After the hoax speech, I reveal my true identity, and any further MC duties are conducted as myself.
Now enjoy the video and audio clips on this page, then see how my hoax and MC work can also be combined with a product launch or a genuine keynote on creative thinking: 'Uncork your Creative Genie'.
"Graeme Bowman was Master of Ceremonies at the NSW Business Chamber Annual Awards Dinner. He took on the character of 'Elwood Jefferson', an American news reporter in Sydney preparing for a new show. This hoax worked fantastically well. Attendees were thoroughly captivated by this slightly quirky and off beat character." NSW Business Chamber
"Your performance as Master of Ceremonies and your delivery of a hoax speech was superb and really made a difference to the Awards ceremony."
Seafarers Safety, Rehabilitation and Compensation Authority